Component "Public Awareness and Stimulating of Market Growth for Energy Efficient Equipment"
←
Back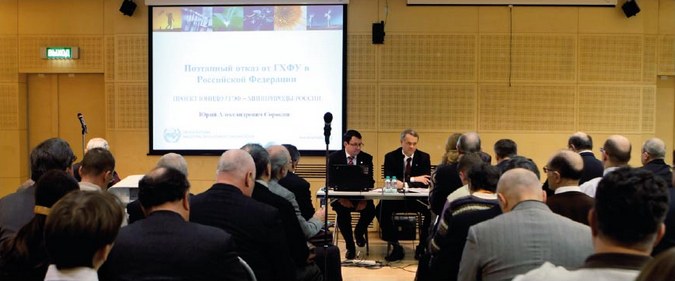 UNIDO/GEF/MNRE Conference
About
Stimulating of market growth for HVAC&R equipment is supposed to be performed through financing of information support of the Russia's transition to the use of ozone-friendly substances and technologies as well as providing of access to information resources of the Best Practices Centre which is being created now. Given that an effort to achieve two goals at the same time is made within the framework of the Project, additional institutional support to the market of energy-efficient HVAC&R equipment is planned. In 2011-2015, new standards will be developed, professional community will be informed through conferences of industrial units and self-regulated organizations, work with largest industry mass media will be done, and main industry exhibitions, conferences and workshops visited.
One of the principal tools of implementation of this Project component is creation of an internet-portal and regular coverage of HCFC phase out in UNIDO in Russia magazine.
Besides, this component provides for actions on development of environmental competence among students of elementary, secondary and higher vocational institutions and secondary general schools with regards to the protection of the ozone layer and fulfillment of the international commitments under the Vienna Convention and Montreal Protocol.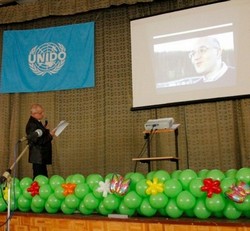 Help will be rendered in building of the all-Russian certification system of specialists working with ODS, elaborating of curricula, making of training programs and preparing of academic kits to support training activities, establishing of a pilot training center equipped with up-to-date display and training equipment.
Within the framework of this component, help will also be rendered in training of personnel of customs points of the Federal Customs Service and Ministry of Internal Affairs of the Russian Federation—the object of that training being acquisition of skills of ODS detection—and that of the Federal Service for Supervision of Natural Resource Usage—the object being environmental control of ODS.