Learn how your country meets the Montreal protocol
←
Back
You can find out how parties to the Montreal protocol comply with their consumption and production obligations in respect of ozone-depleting substances at the Ozone secretariat's website www.ozone.unep.org.
The website has three versions: English, French and Spanish. We offer you examples for English, but the scenario will be the same for other languages.
To get data on certain countries, you can take advantage of several ways:
1. By selecting Country data in the menu on the left of the main page.
2. By scrolling down the main page and selecting Country data in menu I am a Party (right column).
3. By scrolling down to section Ozone progress around the world with a map and clicking Explore country profiles.
Any of these options will lead you to Country Data page with two tabs: Country Profiles and Data Centre.
Select a country in tab Country Profiles, in our situation it is the Russian Federation. To do it, click its image on the map or select its title in the alphabetical list below.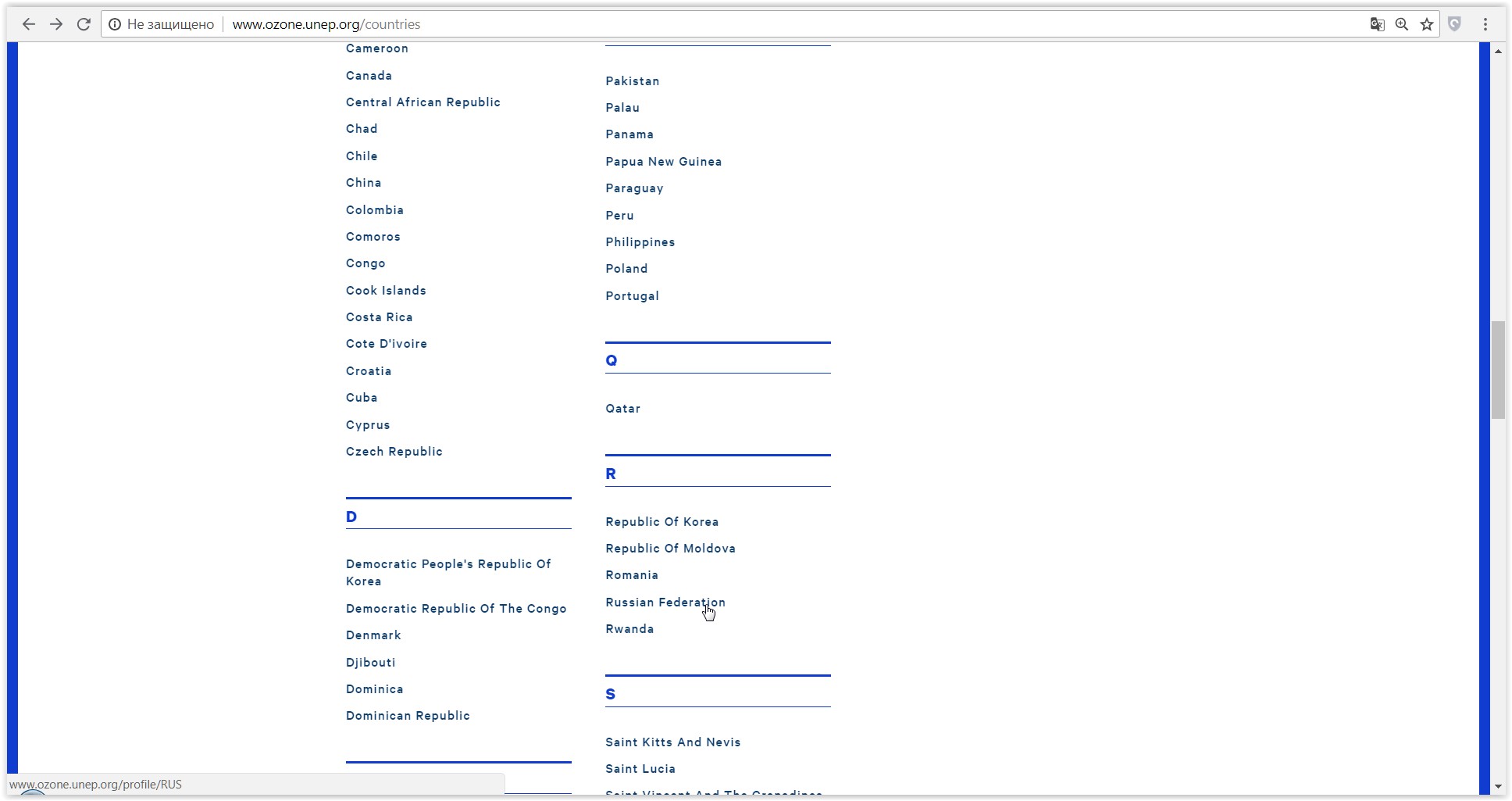 On the new page, a country profile, you will find a contact person, amendments ratified and not ratified and ODS consumption and ODS production charts by years and in ODP tons. (In September 2018 you see zero for 2017. Apparently, respective data have not been provided or processed yet.)
Click the necessary chart will lead you to Data Centre tab where you can find more details: consumption and production are shown separately for each group of substances regulated by the Montreal protocol.
In line View as right under the title you can select whether you'd like to see data in a Chart or Table.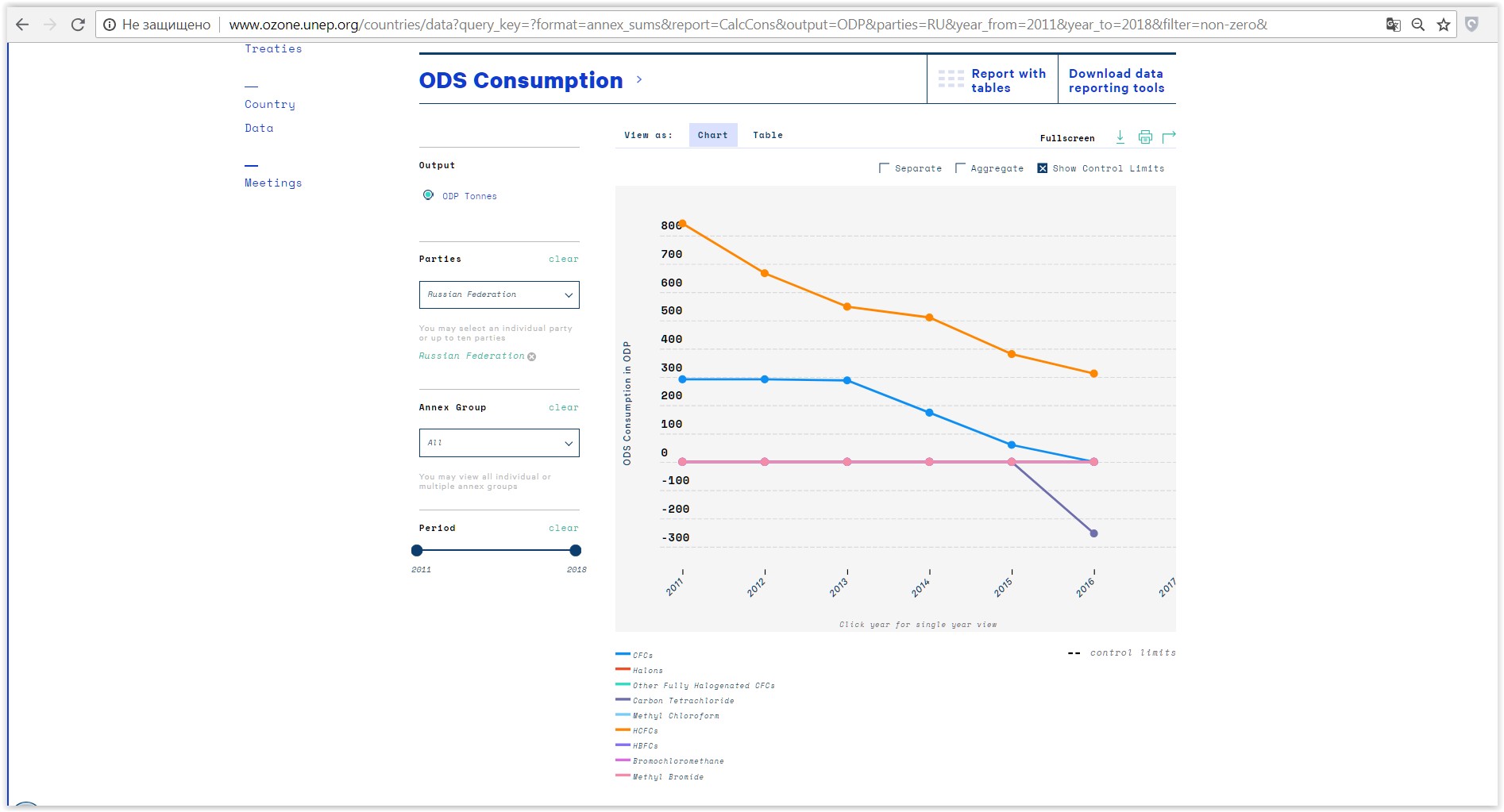 If you need data on separate groups (e.g. HCFC or methyl bromide) then select it from the drop down list Annex Group on the left from the chart.
Click Report with Tables on the right from the chart title to another data presentation tool.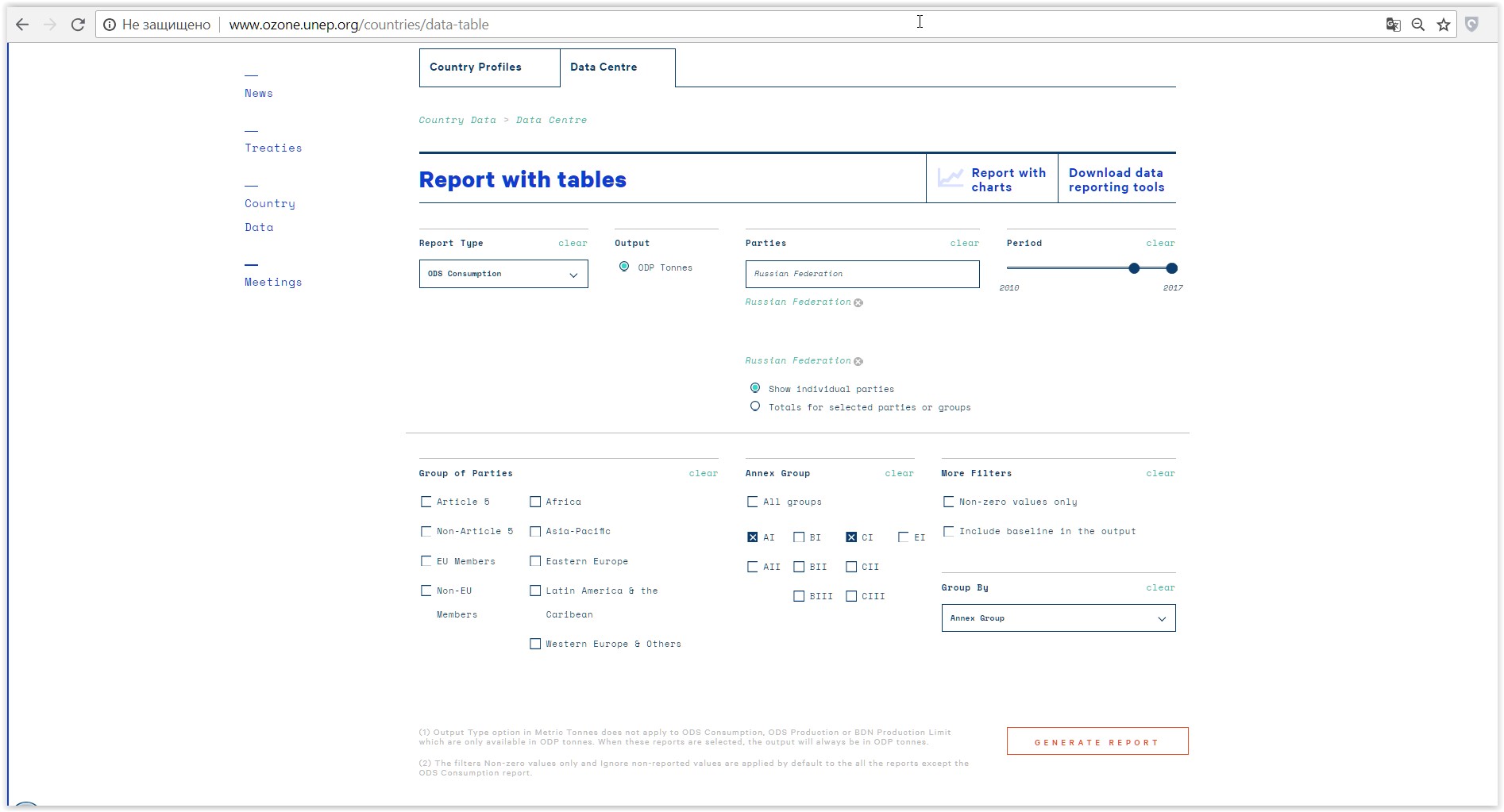 Select Russian Federation in Parties drop down list, necessary data in Report Type list, e.g. ODS Consumption.
Then select desired group of substances in Annex Group unit, e.g. AI (CFCs) and CI (HCFCs), and click Generate Report to receive well organized tables with data in ODP tons.